Transport England / UK
Transport in, from or to the UK?
We make it happen.
Domestic deliveries on time. Incidental or on regular base. We are happy to meet your agreements with your customers. Got a challenge? Bring it on!
Transporting your goods in, from or to the UK?
We got you covered.
 
Our transport types in UK lined up for you:
Our types of transport in the UK
Transport in and around the United Kingdom
Moving goods to and from the UK requires special attention. We move thousands of shipments monthly, which makes make use of the train frequently, as well as most ferry operators. Next to different alternatives to reach each destination, our focus is on securing our staff and your merchandise.
We consider it as one of our competencies to find a safe and cost-efficient solution in order to reach each destination in time. Our CuBoLiners® prove to be a viable solution for theft sensitive goods. Depending on different variables, we select ports of departure and entry and advise to move your goods by truck or send the trailer unaccompanied. As experienced professionals we always find the right solution for you.
 
We take sustainability serious.
Our aim is to constantly develop new products and services in order to reduce CO2 emissions and energy consumption. This is especially true for our transport solutions in the UK. Our mega-trailers on LNG fuel are already being deployed on international routes and the network of LNG stations is expanding super fast all across Europe.
In our aim for clean and efficient transport solutions, we also use Ecocombis (25.25 m) wherever allowed and feasible. As developments relating Ecocombis are dynamic, contact our specialist about the use of Ecocombis in the UK.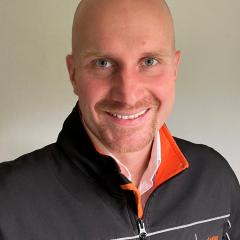 A challenge?
I make it simple.
Adam Szczucinski
Logistics Expert