FTL Transport
Mega trailers, CuBoLiners to CuBoTainers
Find out what suits you best.
As a trusted logistics partner Vos Logistics offers you various cost-effective and sustainable options in FTL transport.
We handle your products with care and consideration so you can focus on your core business. So if you are looking for FTL transport, we'll make it happen. It's that simple.
Optimise kilometer production with LNG trucks
LNG reduces CO2 emissions with 15% compared to diesel trucks. The investment and maintenance costs are higher for LNG trucks. However, this is compensated by a lower fuel cost per kilometer. Of course a high kilometer production is essential to achieve a competitive price level.
In order to make full use of the benefits of LNG trucks in sustainable and economical terms, these trucks are deployed on lanes where a high kilometer production can be achieved between Belgium, The Netherlands, Sweden and France.
FTL Transport: Full Truck Loads
FTL transport has more than a few advantages. For instance, FTL transport is considerably faster than LTL transport, which makes it great for high consumer demand. It also is the best way to transport large shipments and your goods can remain in the truck from point A to point B.
Your goods are transported with a wide variety of trucks (diesel and LNG) and trailers. With different types of equipment we are capable to successfully arrange transports throughout Europe and even outside Europe.
High Volume swap body: CuboTainer

®
One of our core activities is transportation and renting out High Volume swap bodies for loose and packed goods in Full Truck Loads by road.
Our in-house developed CuBoTainer® concept provides hard-sided interiors in tautliner loading spaces and guarantees the fixed form and shape of the loading space. The concept is also certified according to NEN12642XL and TÜV-Nord.
Our specially designed road trains carry 2 swap bodies of 58 m3 each. With our fleet of over 1,500 High Volume swap bodies, we are one of the biggest high volume hauliers in Europe. Our high volume equipment is particularly convenient in the area of industrial packaging, insulation materials and textile recycling, but it is also suitable for other products. Contact us to find out if we can facilitate your type of product.
Extra storage space
Our high volume swap bodies are also for rent as temporary storage, for example between your production site and your distribution centre. That way, you save inside storage space and benefit from advantages in terms of flexibility, fastness and cost-effectiveness. Some of our customers use the CuBoTainers® for collecting second hand textiles upon location. Size of swap bodies: Length 7.825 m + 7.825 m, Width:  2.45 m, Height: 3.00 m.

FTL transport or LTL transport?
When deciding on the most appropriate type of shipment for your products, always keep in mind the size of your shipment, your budget, how fragile the freight is, and how quickly you need your shipment to reach its destination. If you have a large shipment that's delicate in nature and needs to arrive quickly, FTL transport is your best option. If your shipment is small, sturdy, and not in a time crunch, LTL transport will fit your needs perfectly.
Want to know more about FTL Transport?
Do you want to know more about the possibilities for your Full truck load? Get in touch with us! Our dedicated team of professionals will tell you more about it.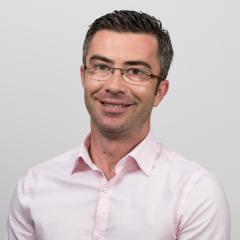 Cristian Mura
Logistics Expert