Sustainability
Sustainable solutions win.
We take environmental responsibility serious.
At Vos Logistics we set ourselves specific environmental goals and help our customers realize theirs. When developing new products and services we opt for 'green' logistics services and technologies that reduce both our CO2 emissions and our energy consumption.
What's in it for you?
Wide variety of sustainable transport solutions such as road trains, super eco combi, intermodal, LNG trucks, electric trucks and energy efficient warehouses.

We help your company to minimize impact on the environment.

Improved sustainability results through long term partnerships.


 
Green initiatives at Vos Logistics
Caring for our environment, the health of our employees and your satisfaction is in our DNA. We demonstrate this in our daily work, through the following initiatives.         
Energy efficient distribution in the Benelux with LNG trucks

Electric trucks with 0% CO2 emissions in the Benelux 

Extra-long trailer concept: super eco combi (SEC)

Innovative use of HVO100 (synthetic diesel fuel)

SolarOnTop: piloting solar panels on top of trucks

LNG in international transport across Europe

BREEAM warehouses and solar panels on rooftops

Third star in Lean and Green programme

Member of the ECTA Responsible Care® programme

EcoVadis Corporate Social Responsibility (CSR) dashboard

Partner in Operation Clean Sweep against plastic pollution

Participation in HyTrucks, a consortium for the development of hydrogen powered trucks


 
Sustainability KPIs
We are actively involved in innovating ways to continuously improve our performance in terms of sustainability. In the area of sustainable business operations, we focus on the following themes: clean vehicle technologies, energy efficiency and employee health. In order to measure our achievements, we have defined several sustainability KPIs:
Kg CO2 emission fleet per tonne/km
Kg CO2 emission premises per m2

Multimodal transports (%)

Lost time injury rate (LTIR)

Sickness absence (%)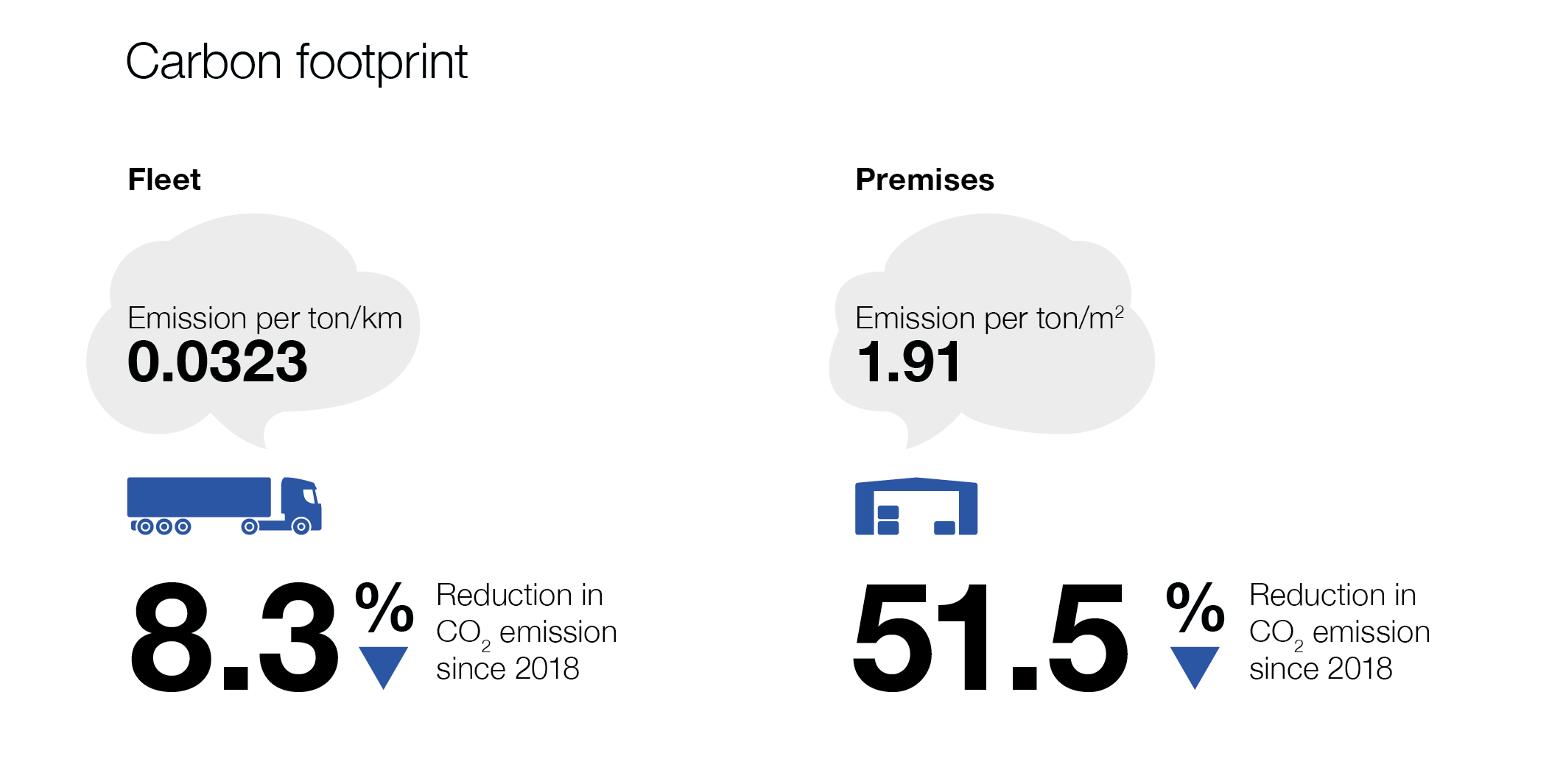 ---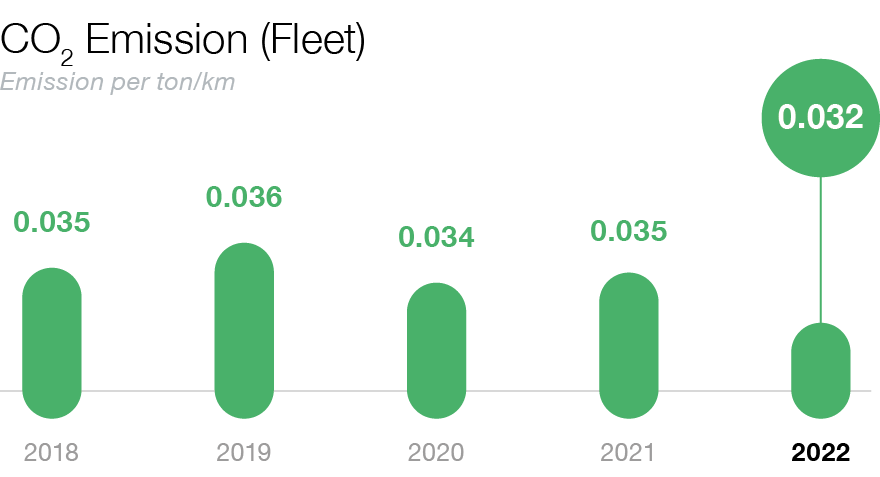 ---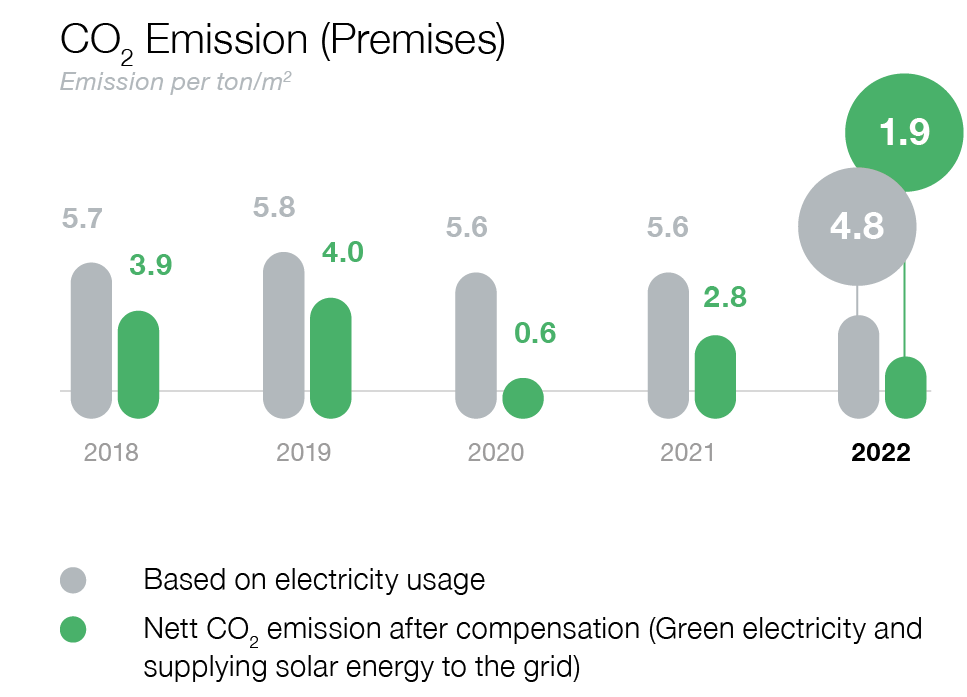 ---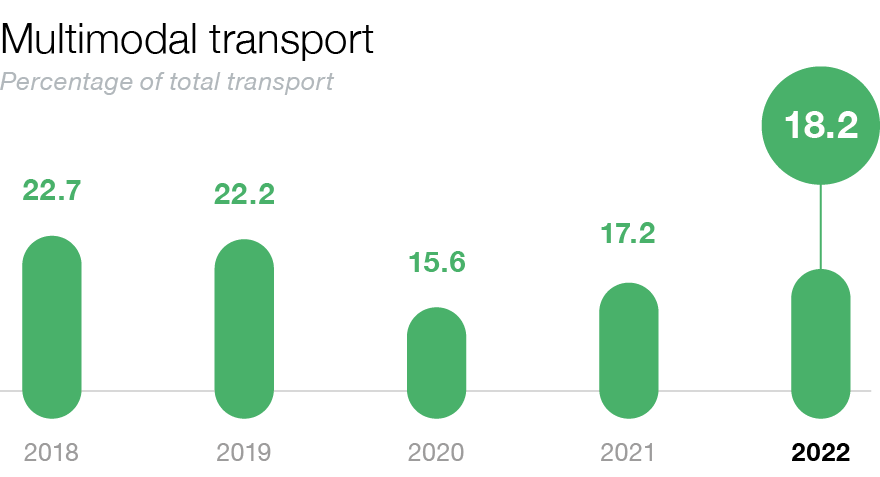 ---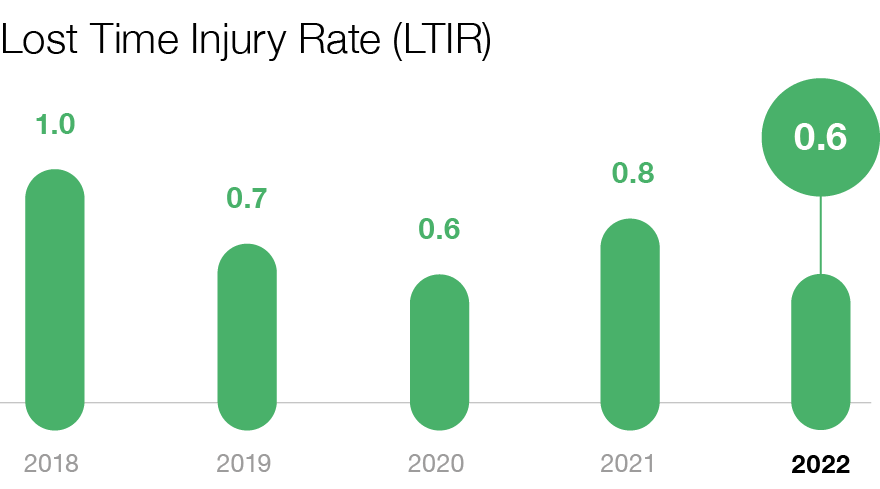 ---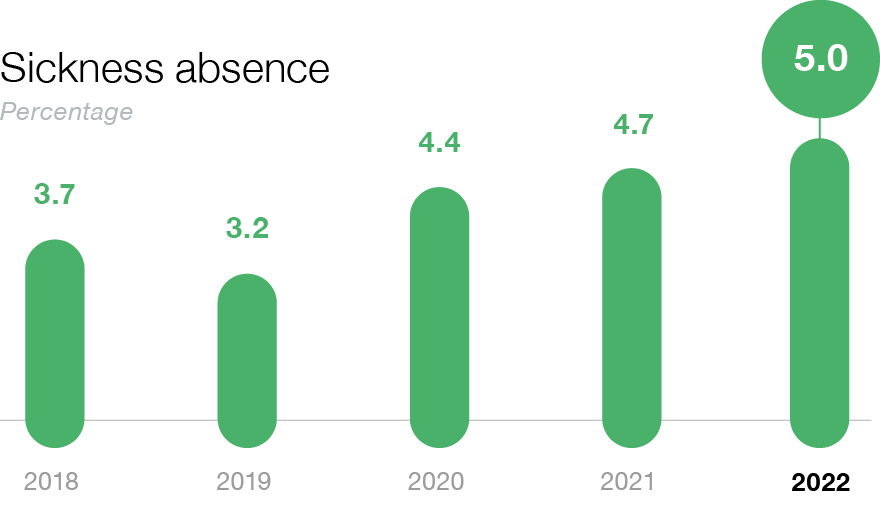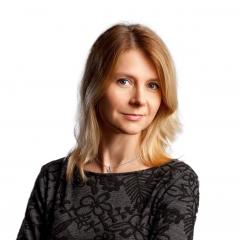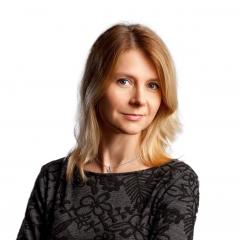 Dorota Malachowska
Quality & Sustainability Specialist