Our Mission & Strategy
Who we are & what we believe.
The Power of a Shared Network
Vos Logistics embraces the concepts of the sharing economy, including the sharing of our knowledge, new ideas, network, facilities, equipment, and technology.
Vision
As the logistics industry rapidly changes, we aim to stay ahead of the curve and become better, faster, cheaper and more sustainable. We stay future-proof by investing in people, assets and innovations. At Vos Logistics, it's always safety first. Our robust financial backbone provides the basis for further growth and profitability. We are able to respond quickly in highly competitive and volatile markets. We do so by keeping both feet on the ground and creating an attractive and challenging environment for the development of our people and our staff.
 
Strategy
Our strategy is based on three pillars: operational excellence, transformation and organic growth. Sustainability underpins them all.
 
Operational excellence – continuous improvement for maximum efficiency
We strive for the most effective way to provide our customers with sustainable transport and logistics services to create maximum value. We continuously aim to improve our processes, reduce cost and generate value.
 
Transformation – we invest to be future-proof
The 'world of logistics' is experiencing rapid change. To adapt we have identified the main drivers of this transition as being: digitalization and data analytics, sustainability, the significant effects of e-commerce on the supply chain, and constraints on the labor market. We invest in these drivers to make sure we exceed customer expectations and create an environment where information can be seamlessly exchanged. We connect intelligent planning with efficient execution. We do all this to ensure we continually become faster, better, more efficient and increasingly sustainable.
 
Organic growth – focused and innovative expansion
To become a leading provider in selected market segments, we grow our business organically and, where feasible, through acquisitions. We have identified the following areas for growth:
Warehousing and distribution in the Benelux;
Local business in the countries in which we have a presence, especially in Poland and Romania;
And new customer solutions and expansion.

"It's not about predicting the future, but creating it. Together!"
FRANK VERHOEVEN, CEO VOS LOGISTICS
A challenge?
Get in touch.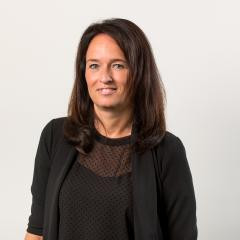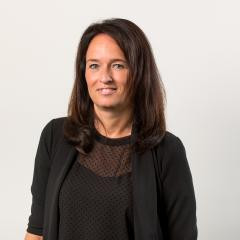 A challenge?
Get in touch.
Daniella van de Hurk
Logistics Expert