Transport Romania
Transport in, from or to Romania?
We make it happen.
We move your goods, no matter if it's in bulk, LTL or FTL. Based on your requirements, we find the best solution. It might be by road, multimodal, by our own means or through one of our trusted partners. That's how we have been serving thousands of shippers globally for almost 75 years.
Looking for a partner that moves your goods within, from or to Romania?
Meet Vos Logistics.
 

Transport in and around Romania
With a strong base in Cluj Napoca, we find a solution for your transport requirements to and from Romania, no matter if it's one pallet, a full truck load or dry bulk shipment. We make sure your products reach your customers swiftly. For instance, we can organize an ultra-fast, 24 hours delivery service from and to Romania. Two drivers make sure your products are delivered within the desired timeframe.
With different types of equipment we are capable to successfully arrange transports in, from or to Romania, such as:
Our types of transport in Romania
We take sustainability serious.
Our aim is to constantly develop new products and services in order to reduce CO2 emissions and energy consumption. This is especially true for our transport solutions in the UK. Our mega-trailers on LNG fuel are already being deployed on international routes and the network of LNG stations is expanding superfast all across Europe.
In our aim for clean and efficient transport solutions, we also use Ecocombis (25.25 m) wherever allowed and feasible. As developments relating Ecocombis are dynamic, contact our specialist about the use of Ecocombis in the UK.

Want to learn more? We are here to help!
Want to learn more about what we can do to simplify your business? Let us know! Our team is ready to tell you more about transport in, from or to Romania. Want to know in which countries we also transport goods on a daily basis? Have a look at the other countries in which we operate.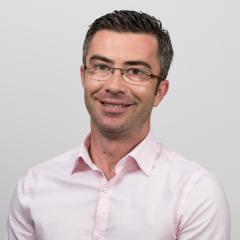 Cristian Mura
Logistics Expert