Transport Norway
Transport in, from or to Norway?
We make it happen.
Whatever your transport requirement in, from or to Norway, we'll make it happen. It's that simple.
 
Transport in and around Norway
Norway is an important destination for our fleet. We organize hundreds of shipments from and to Scandinavia per month and that makes us an experienced logistics partner in Norway. We organize road transport, rail transport and manage other multimodal transport solutions. Also in Norway we often use trusted partners to transport your cargo all over the country.
With the following types of equipment we are capable to successfully arrange transports in, from or to Norway, such as:
Our types of transport in Norway
Sustainable transport across Europe
At Vos Logistics we are constantly looking for innovative ways of reducing our carbon footprint. By using alternative fuels and HVO100 where possible and at the same time investing in trucks that can carry loads of up to 160m3 and even 200m3 each (Ecocombi (LZV) and Ecocombi (XL)), we make sure to stay on top of the latest developments in this area.
With the growing awareness of sustainable transport solutions in Norway, our international fleet of LNG trucks is growing gradually. This is directly related to the availability of LNG fuel stations. In case you are interested in the developments relating LNG in Norway contact our specialist on LNG.
Want to learn more? We are here to help!
Want to learn more about what we can do to simplify your business? Let us know! Our team is ready to tell you more about transport in, from or to Norway. Want to know in which countries we also transport goods on a daily basis? Have a look at the other countries in which we operate.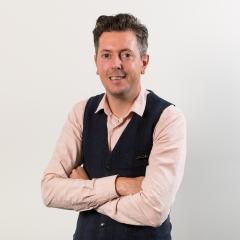 A challenge?
I make it simple.
Paul Kooijman
Logistics Expert