Transport Germany
Transport in, from or to Germany?
We make it happen.
Looking for the right partner in Germany to deliver or collect your goods? Meet Vos Logistics!
Carrying goods in, from or to Germany?
We got you covered.
 
Our transport types in Germany lined up for you:
Dry Bulk Transport
FTL Transport
High Volume
LTL Transport & Groupage
Ecocombi (LZV)
Container Transport
Gas Transport
Cement Transport
Vacuum Truck
Our types of transport in Germany
Transport in and around Germany
Despite the size of the country, you will meet our Vos Logistics trucks frequently while travelling through Germany. We collect and deliver goods at many locations spread out over the country every day. With our Bulk and Mega trailers, as well as our High Volume combinations we serve customers in the retail, automotive, construction and petrochemicals industries. Furthermore, we are increasingly active in e-commerce and waste transportation.
 
We take sustainability serious.
With the growing awareness of sustainable transport solutions in Germany, our international fleet of LNG trucks is growing gradually. This is directly related to the availability of LNG fuel stations.
In our aim for clean and efficient transport solutions, we also use Ecocombis (25.25 m) wherever allowed and feasible. As developments relating Ecocombis are dynamic, contact our specialist about the use of Ecocombis in Germany.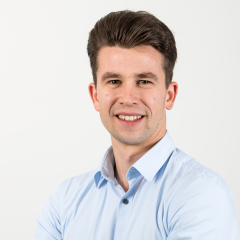 A challenge?
I make it simple.
Jaap van der Heijden
Logistics Expert