FTL Transport
Mega trailers, CuBoLiners and CuBoTainers. Size matters.
We match your needs with the best possible fit.
Full truck load with a destination in Europe? Your goods deserve a perfect match from our trailer pool. Depending on the load, our international fleet for Full truck loads with mega trailers, CuBoLiners®, swap bodies and CuBoTainers® for High Volume transport is at your disposal.
With some 200,000 shipments a year, Vos Logistics is a leading carrier in Europe particularly active in the automotive, retail, packaging, medical, recycling and construction industries.
Specifications
Mega trailer: length: 13.60 m, width: 2.45 m, height: 2.98 m, volume: 100 m3, europallets: 33 pieces.
Capacity ensured
To balance capacity with demand, Vos Logistics operates a mix of own transport capacity combined with fixed / flexible charters and multimodal transport modules. We simply respond to the fluctuating requirements of our customers in terms of both, volume and destination. This is how:
Flexibility
Reliability & compliance to service levels
24/7 customer service 
Optimisation of routes and decreasing of lead times & empty mileage
Double teams & smart couplings enable very short lead times
Sustainable transport

Our unique CuBoLiners® are specially designed for moving unpacked goods (e.g. tires) as well as theft sensitive merchandise. These mega trailers are also crane enabled and therefore ideal for multi modal transport.
The CuBoTainers® concept has been well received in the market. It provides a fixed shape loading space that is NEN12642XL and TÜV-Nord certified. The concept is a particularly convenient solution for many shippers of loosely loaded goods. Read all about it on our High Volume page.
Developments in FTL
To stay on top of the latest developments, our aim is to innovate and adjust to new concepts in market segments that require higher service levels.
Especially for dense transport flows with high requirements in terms of speed, security and reliability, Vos Logistics developed a transport solution named 'Hotwheels'. Careful planning of drivers and trucks allows the LNG trucks to be operated non-stop. In this concept, trucks reach a monthly production of up to 35,000 kilometers, an equivalent of 3 trucks.
Hotwheels fully unleashes the potential of LNG. A large emissions saving is realized due to the high production of the trucks, while at the same time the solution becomes more cost effective.
Wojciech Cybulski, operations manager at Vos Logistics
Optimise kilometer production with LNG trucks
LNG reduces CO2 emissions with 15% compared to diesel trucks. The investment and maintenance costs are higher for LNG trucks. However, this is compensated by a lower fuel cost per kilometer. Of course a high kilometer production is essential to achieve a competitive price level.
In order to make full use of the benefits of LNG trucks in sustainable and economical terms, these trucks are deployed on lanes where a high kilometer production can be achieved between Belgium, The Netherlands, Sweden and France.
Want to know more about FTL Transport?
Do you want to know more about the possibilities for your Full truck load? Get in touch with us! A dedicated team of professionals will tell you more about it.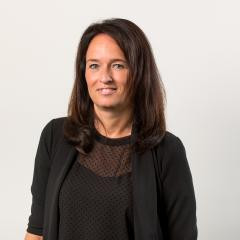 A challenge?
I make it simple.
Daniella van de Hurk
Logistics Expert