Transport France
Transport in, from or to France?
We make it happen.
Looking for a partner that moves your goods within, from or to France? Meet Vos Logistics.
 
These are the transport types that we offer in France:
High volume

Ecocombi (LZV)

Containertransport
Our types of transport in France
Transport in and around France
We consider France - next to the Benelux - as our homebase. Our operations in France go back to 1966 when Harry Vos started to work for Michelin in Clermont Ferrand. Since then, we have gradually been building our footprint for packed, as well as bulk transport. From our bases in Lyon, Lesquin, Clermont Ferrand and Gardanne we serve a wide variety of customers with their international and domestic requirements in transport and logistics.
Sustainable transport across Europe
Sustainability matters to us. It is a key-value within everything we do. Not only are we investing in sustainable relationships, but we recognize our responsibility for a healthy and safe environment, today and in the future. Our sustainability programme helps us to reduce our carbon footprint year after year and ensures a cleaner and more efficient supply chain.
With the growing awareness of sustainable transport solutions in France, our international fleet of LNG trucks is growing gradually. This is directly related to the availability of LNG fuel stations.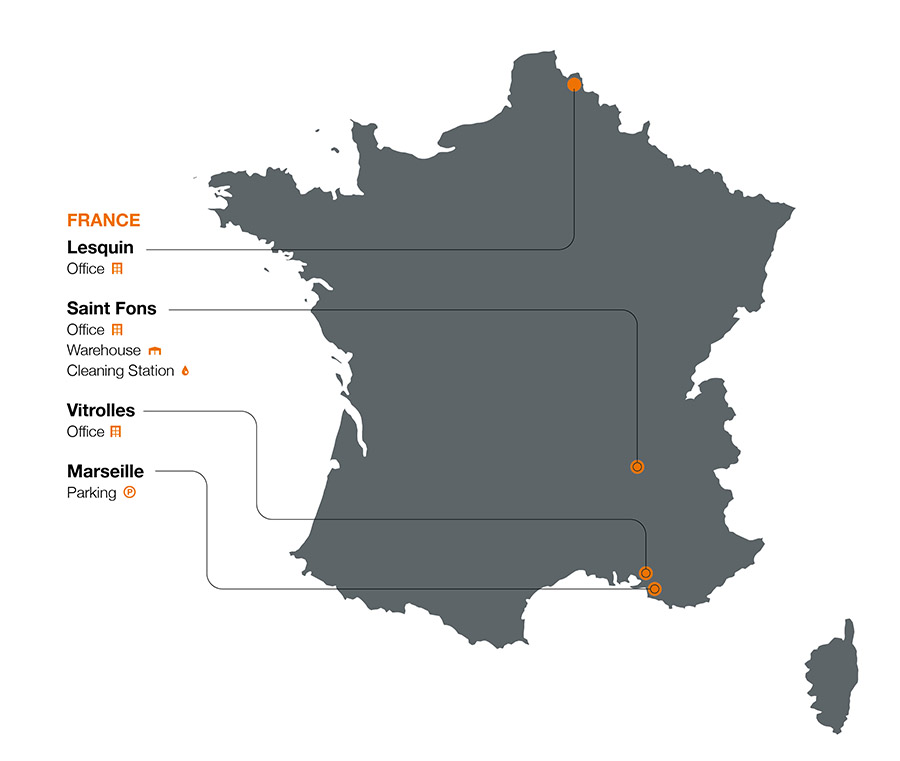 A challenge?
Get in touch.
Roxanne Wassmer
Logistics Expert