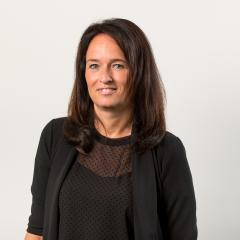 A challenge?
I make it simple.
Daniella van de Hurk
Logistics Expert
Updates
Vos Logistics achieves volume growth with lower result in a challenging 2021 year
07/04/2022
Turnover increases by 7 percent to €361 million, break-even net result;

Strong growth in warehousing, home delivery and distribution;

Performance of International Transport negatively affected by Covid-19 effects, disruptions in the automotive supply chains and significant increase in diesel prices;

A firm financial position provides a solid basis in volatile market conditions in 2022.


 
European logistics service provider Vos Logistics achieved a turnover of € 361 million in 2021, an increase of 7 percent compared to 2020. High absenteeism, lockdowns in the Netherlands due to COVID-19 and higher indirect costs put pressure on the results. Consolidated revenue before interest and taxes (EBIT) decreased to € 0,7 million (2020: € 4,6 million). The net result was at break-even level (2020: € 3 million). The liquidity position and solvency remained good in 2021. Vos Logistics invested € 21 million (2020: € 15 million) in, among other things, fleet renewal, warehousing and further digitization.
Solutions, with a strong focus on warehousing and distribution in the Benelux, saw the demand for e-commerce fulfilment and home delivery continue to grow. In addition, many new contracts were acquired in 2021 that lay a solid foundation for growth in 2022. Especially home delivery grew explosively. In 2021, various adjustments and investments were made in the national distribution organization to strengthen and safeguard the further growth of activities in line with the strategy. Partly as a result, the result was lower than in 2020.
For International Transport, the increase in diesel prices (30 percent in 2021) and disrupted supply chains in the automotive industry (mainly due to shortages of semiconductors) caused a negative impact on volumes, staffing and financial results.
The situation in Ukraine, labour market scarcity, the EU Mobility Package and substantial cost increases create uncertainty and turbulence in the markets in 2022. The impact of this on earnings development for 2022 cannot yet be estimated. Vos Logistics is well equipped to remain robust and solid in 2022.
Ben Vos, CFO of Vos Logistics, explains the expectations for 2022: "The Russian invasion of Ukraine has a major impact on international trade and logistics in Europe and also influences our activities. We see that various logistics chains are further disrupted by restrictions on supplies due to (partial) closure of markets. In addition, fuel prices are rising explosively. For example, prices rose just as sharply in March as in 2021 as a whole. Wage costs are also rising, and the implementation of the new European Mobility Package will lead to additional cost increases and inefficiencies. Timely and correct processing of all these effects in rates for our customers requires a lot of effort. Based on the good cooperation and long-term relationships, we are confident that we will continue to find solutions with and for our customers."
Frank Verhoeven, CEO of Vos Logistics adds: "The ongoing impact of COVID-19 in 2021 affected our operations, customer supply chains and the lives of our people. We have always adapted well to this. With the invasion of Ukraine, we are once again facing considerable challenges. Our first priority is to ensure the safety of our employees. We employ 150 Ukrainian drivers. From our location in Poland, we offer the families of these colleagues a safe place. We have now accommodated more than 100 family members of colleagues. I am really impressed and proud of the way in which our people, but also our customers, are acting together in the face of the crisis in Ukraine. For example, our employees from various locations offer well-coordinated logistical support for humanitarian aid programmes in which relief supplies are collected and distributed."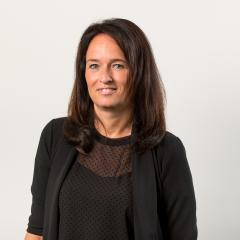 A challenge?
I make it simple.
Daniella van de Hurk
Logistics Expert