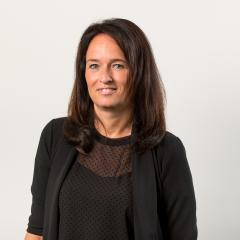 A challenge?
I make it simple.
Daniella van de Hurk
Logistics Expert
Updates
Vos Logistics achieves a positive result in 2020
30/03/2021
Solid year despite negative effects of the coronavirus pandemic: turnover of € 338 million; net profit € 3 million.
Position in Benelux strengthened by acquisition of SNEL Shared Logistics.
Coronavirus pandemic mainly affected International Transport division.
Robust basis and adaptability to also perform well in 2021.
European logistics service provider Vos Logistics realized a turnover of € 338 million in 2020, fractionally lower compared to 2019. Adjusted for lower diesel prices, the turnover amounted to € 343 million (2019: € ​​342 million). Autonomous turnover (adjusted for the acquisition of SNEL Shared Logistics) decreased by 12 percent to € 300 million due to the pandemic.
The Solutions division, with a strong focus on warehousing and national distribution, showed a considerably higher turnover. This was mainly due to the acquisition of SNEL Shared Logistics and organic growth. International Transport was badly hit by the pandemic between March and May, mainly due to the shutdown of the automotive industry and multiple national lockdowns. The recovery in earnings progressed well from June, although goods volumes were lower compared to 2019.
Earnings before interest and taxes decreased by 34 percent to € 4.6 million. Net profit amounted to € 3 million, unchanged from the previous year. Vos Logistics invested more than € 15 million in fleet renewal, accommodation, sustainability, innovation and digitalization.
Uncertainty about the future course of the pandemic, Brexit and the EU Mobility Package will also have an effect on the markets in which Vos Logistics operates in 2021. These challenges also offer opportunities for innovation and collaboration. For example, the demand for e-commerce fulfillment and home delivery is growing. Vos Logistics has a solid foundation and will continue to invest in innovation, digitalization and the growth of the company in 2021.
Strengthening in the warehousing and distribution service with the acquisition of SNEL Shared Logistics promotes the organic growth of the Solutions division.
At the beginning of 2020, Vos Logistics completed the acquisition of logistics service provider SNEL Shared Logistics. This acquisition is in line with Vos Logistics' strategy to grow further in the field of fine-meshed distribution, warehousing and cross-docking of goods, aimed at, among other things, B2B, retail, e-commerce fulfillment and in particular, home deliveries of larger products.
The acquisition immediately paid off. For example, new customers were successfully acquired and the service to existing customers was further strengthened and expanded with, among other things, the setting up of a Benelux distribution center for Gardena / Husqvarna, the supply of all Blokker stores in The Netherlands, home deliveries for a large furniture chain and several new warehousing contracts. After the positive experiences with Vos Logistics in Poland, the company was awarded the contract to also supply Action's branches in western France.
Ben Vos, CFO of Vos Logistics, explains: "Despite the exceptional circumstances, we can still reflect on 2020 in a positive light. Vos Logistics showed itself to be resilient and agile. Although the operating results were negatively impacted by the coronavirus pandemic, our financial position remains strong. Although 2021 will also bring uncertainty, we will continue to build a strong future with resilience. "
Frank Verhoeven, CEO of Vos Logistics adds: "Our customers have different logistical needs during the pandemic. Vos Logistics has shown in the past year that it has the strength and adaptability to remain a solution-oriented reliable partner. We also acquired new customers and significantly strengthened our strategic position in warehousing and distribution in the Benelux.
And he emphasizes: "We are very proud of our people this year. Their great sense of responsibility, strong communication and dedication made the difference in these circumstances."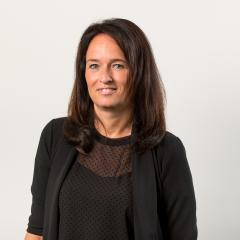 A challenge?
I make it simple.
Daniella van de Hurk
Logistics Expert