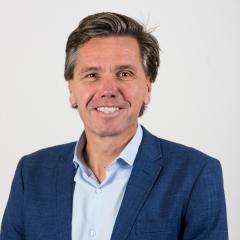 A challenge?
I make it simple.
Marcel van Etten
Logistics Expert Solutions
Updates
Expansion of storage and fulfilment capacity dangerous goods in the Netherlands and Germany
18/09/2023
BRZO environmental permit for Vos Logistics warehouse Roosendaal
Vos Logistics holds a BRZO environmental permit for large-scale storage of dangerous goods in the Roosendaal warehouse.

Also in Goch (DE) Vos Logistics has increased its storage capabilities for dangerous goods by means of significant investments

Vos Logistics offers value-added logistics like order fulfilment, display building, return processing and mixing of dangerous goods.

The company offers reliable and certified transport of ADR and other goods in the Benelux and other countries throughout Europe.

Vos Logistics is a one-stop shop specialist for warehousing, transport and fulfilment.
As of October 2023, the Vos Logistics warehouse in Roosendaal, the Netherlands operates under a BRZO environmental permit. That means that Vos Logistics meets strict standards set by law for storage of dangerous goods and that the logistics expert is allowed to store larger quantities than under the previous permit. The large-scale storage and the value-added logistics of dangerous goods that Vos Logistics is able to offer under the BRZO permit cements the company's position as a leader and one-stop shop in warehousing and fulfilment.
Storage of dangerous goods is subject to strict rules and regulations, as they are potentially hazardous for the environment and human health. By law, companies storing or handling dangerous goods must make great efforts to keep the risk of accidents within acceptable limits.
 
PSG 15
Vos Logistics specialises in storage, transport and value-added logistics of ADR goods. Our warehouses in Roosendaal (NL) and Goch (D) are suited to store dangerous goods safely. The Dutch location has held an PSG 15 environmental permit for years, allowing storage of significant yet limited quantities of dangerous goods. The German location meets a similar standard under German law. The storage capabilities of dangerous goods under this permit in Germany have recently also increased significantly due to a big upgrade of the sprinkler installation.
 
Larger capacity
As a leader in logistics services Vos Logistics is always looking to offer better solutions to its customers. Vos Logistics specialises in warehousing, transport and distribution of dangerous and other goods, through a fine-meshed network in the Benelux area and daily routes throughout Europe. A logical next step in improving our logistics services is offering larger capacity for storage and fulfilment of dangerous goods. The Vos Logistics warehouses have been built to offer large capacity. To use this capacity fully, an upgrade of the environmental permit was required.
 
Risk analysis
Several years ago, Vos Logistics initiated the application process for the BRZO permit to upgrade the storage capacity. Obviously, the permit requires strict safety regulations in and around the warehouse. On top of that, Vos Logistics needed to make extensive risk analyses for all dangerous goods that may be stored under the permit and design procedures based on those.
 
Inspection
Vos Logistics completed the process successfully and received the permit. The Roosendaal warehouse is now subject to a more intensive regime of inspection by the joint authorities, among which are the government agency for environmental risks, the fire department, the water authorities and the labour authority.
 
Proactive approach
Frank Schets, Operations Manager at Vos Logistics Roosendaal: "The warehouse is built for safety and our people are well trained. Previously, we used to approach risks mainly in a reactive way. One advantage of going through the BRZO application process is that we took a more proactive approach to those risks. Now, we are prepared even better for any and all events, reducing the likelihood of accidents even further. We are ready to use the full capacity of our warehouse to support the businesses of our clients."
 
Fulfilment
Frank Verhoeven, CEO at Vos Logistics: "The BRZO environmental permit in Roosendaal is good news for our customers. We can now offer them much larger capacity for storage and fulfilment of dangerous goods. In this way, Vos Logistics confirms its position as a leader in logistics of dangerous goods in the Netherlands and Germany. Not only do we offer transport and storage of dangerous goods, what makes us almost unique is that we offer value-added logistics and order picking as well. This is useful to a wide array of businesses that are looking for a partner to take warehousing, transport and logistics of dangerous goods out off their hands, both in the Netherlands and Germany."
 
Do you want to know more about how Vos Logistics can support your business by providing warehousing, transport and value-added logistics of dangerous goods? Get in touch with Marcel van Etten for more information.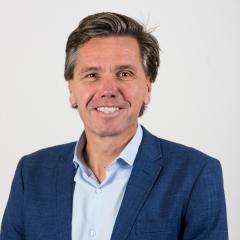 A challenge?
I make it simple.
Marcel van Etten
Logistics Expert Solutions