Subcontracting Bulk
Join our dry bulk network
Let's simplify logistics together.
Becoming a subcontractor
Working as a subcontractor for Vos Logistics helps you develop your business and creates opportunities of sustainable growth for the both of us.
Join our team and this is what you get:
Over 70 years of logistics knowledge and experience
More than 1,000 transport units
A network of more than 25 group-owned locations present in European countries
A social responsible and sustainable strategy.
When you become a subcontractor for Vos Logistics, you will transport goods for a wide range of reliable customers. We provide each customer with efficient logistics solutions that meet their specific requirements. You will become a part of a network that covers the whole European market!
Cooperating with Vos Logistics means a cooperation with one of the biggest European logistics providers that is focused on sustainable growth. And becoming a fixed subcontractor allows you to benefit from discounts and bonuses that give additional advantages to your development. 
Join Vos Logistics and discover a world of opportunities!
Ready to sign up as a subcontractor or having further questions, please use the form below to contact us. Don't want to wait? Call us directly!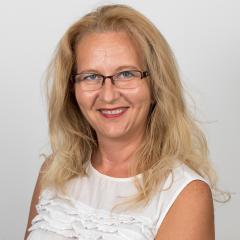 Monica Ticrea
Subcontractor Specialist