E-fulfilment
Growing in e-commerce or just starting up?
Meet Vos Logistics. Your one-stop-shop solution.
Meeting consumers' needs and expectations is becoming more challenging, as your e-commerce business is growing rapidly.
Your customers expect a professional customer service, delivery upon request and at the desired location. We guarantee a great delivery experience for your customers. Simple as that.
One-stop-shop solution
Vos Logistics e-commerce services enables you to focus on your core activity by managing your logistic activities from A to Z.
In-house customs department

Container transfers (barge and trucking)

(Bonded) warehousing & e-fulfilment

Pick – Pack – Ship

Integration with multiple parcel carriers

Own bulky B2C Benelux delivery network

Track and trace

B2B and B2C process by a single provider

Dedicated Customer Service Team


 
Online shop integration
All the logistic activities are supported by our strong IT backbone. Your online shop platform can be integrated with our systems through an EDI connection to ensure that a full digital flow of data is achieved, minimizing the manual data error entries.
Marketplaces
Are online marketplaces becoming an ever more important factor in your e-commerce business? In 2018, over 70% of the online customer sales came through online marketplaces and this is expected to grow even further over the coming years. Vos Logistics has a unique partnership with one of the largest online marketplace platforms in the world. This should enable your business to easily sell through marketplaces and start to increase your online sales.
Value Added Services
Inserting sales incentives, custom made gift wraps, or repacking to branded (gift)boxes. Making that delivery to your customer special is our mission. Vos Logistics has an extensive track record in executing VAL activities. E.g. tinting of paint on site, display building, spare part operation, etc.
Want to know more about our e-commerce services?
Do you want to learn more about our e-commerce services? Please contact our e-commerce expert, he'll tell you all about it.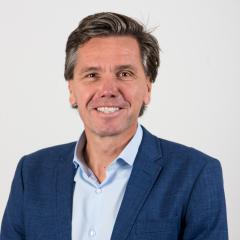 A challenge?
I make it simple.
Marcel van Etten
Logistics Expert Solutions