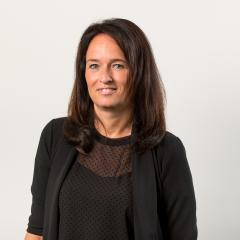 A challenge?
I make it simple.
Daniella van de Hurk
Logistics Expert
Updates
Vos Logistics reports 9% turnover growth in 2019
09/04/2020
Vos Logistics reports 9% turnover growth in 2019 
Turnover €342 million; consolidated EBIT €7 million, solvency enhanced to 23,5%
Reinforced proposition in distribution, warehousing and crossdocking through the acquisition of SNEL Shared Logistics
Covid-19 virus: safety of staff first, maintaining quality of service and dealing with uncertainty
European logistics service provider Vos Logistics reports an increase of 9% in its turnover to €342 million in 2019. The Logistics Solutions activities and High Volume transport showed growth and improved performance whereas demand for International Transport (mega and bulk) was lower mainly due to a fall in industrial production in Europe. As a result, earnings before interest and tax dropped to €7 million.
Vos Logistics invested €32 million in its operations in 2019. Besides further fleet renewal, the company continued to invest in innovation and digitalization to optimize customer service, gain efficiency and strengthen data security.
Stronger position in warehousing and distribution services
Vos Logistics expanded its home delivery services in the Netherlands and Belgium together with e-commerce related services and was awarded with a retail distribution contract in Poland. The company also expanded its automotive and petrochemical related warehouse and distribution services. After the SNEL Shared Logistics acquisition, Vos Logistics has one of the largest distribution networks in the Benelux with a fleet of more than 400 vehicles for distribution purposes and storage capacity of 300,000 m2.
Corona
The measures to get the Corona pandemic under control are inevitably presenting major challenges to the transport & logistics industry. Given the high uncertainty it is difficult to foresee or estimate the consequences for our markets, our customers and so for our company. Our first priority is to ensure the protection and safety of all employees. We will continue to serve our customers to the maximum and respond alertly to the changes in our markets and countries of operation. In close cooperation with supportive governments, our staff, customers and business partners, we will take all the measures necessary to keep the company in good shape and prepare for the post-Corona era.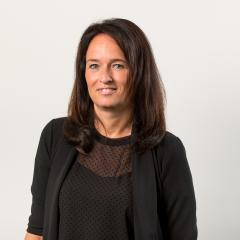 A challenge?
I make it simple.
Daniella van de Hurk
Logistics Expert