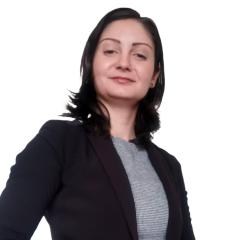 A challenge?
I make it simple.
Alexandra Bolog
Logistics Expert
Updates
Combining LNG with Ecocombi
05/12/2017
Another step in sustainable transport
Vos Logistics to invest in sustainable fleet additions

Innovative combination of LNG with Ecocombi

Another step in sustainable transport: 60% more volume and 42% lower CO2 emissions
The partnership with Vos Logistics' client Pipelife is flourishing. 1,5 years down the road of having taken over all of their transport operations, Vos Logistics has added two new LNG Ecocombi trucks to their fleet to meet the companies' common goals on sustainability and cost efficiency.
The cooperation between Pipelife, one of the largest manufacturers of plastic piping and fittings in Europe and Vos Logistics is still going strong. In January 2016, Pipelife Netherlands transferred all domestic and international transport operations to Vos Logistics as a result of the successful partnership with Pipelife Belgium since 2013. All daily shipments from Enkhuizen to different building sites and retailers are the norm. For this, a wide range of transport equipment has been deployed, including semi-deep loaders, crane trucks for long transport and taut liners.
Despite the fact that there is a constant focus on minimizing empty kilometers, there is also the everlasting aim to make use of LNG trucks whenever possible. LNG makes a positive contribution to both companies' sustainability goals owing to their lower emission of hazardous substances such as NOx, SOx, particulates and greenhouse gases.
Mark van Loon, Managing Director at Pipelife Benelux: "At Pipelife we are going to great lengths in order to be a trendsetter in the area of sustainability. We are always on the lookout for innovations in technology and plastics, while at the same time lowering our energy consumption when it comes to our processes."
With an eye on the goals of both companies in terms of sustainability and cost efficiency, Vos Logistics has now added two new LNG Ecocombi trucks to their fleet. "Up until now there was the choice of either one of the two: employing an LNG truck or making use of the Ecocombi for transporting goods. This combination is quite innovative," Roy van Tilburg, Manager Domestic Transport & Service Deliveries at Vos Logistics explains. "The new additions are exclusively deployed for Pipelife.", van Tilburg continues.
LNG trucks are responsible for a reduction in CO2 emissions of up to 15% compared to diesel trucks. In addition, trucks running on LNG have been equipped to also run on liquefied biogas (LBG) where available, contributing to more sustainable energy consumption and a better living environment. The Ecocombi itself takes up to 60% more volume (145 m3) in one move.
Roy van Tilburg is excited: "Combining the Ecocombi with LNG is a whole new level of engaging in sustainable transport. We are now moving plastic pipes and fittings this way, but of course this also has potential for a wide range of other product areas, such as construction and retail."
Mark van Loon: "The use of the LNG Ecocombi fits right into our mindset. We are glad to work with a logistics partner that enables us to contribute positively to the environment, while doing business responsibly at the same time."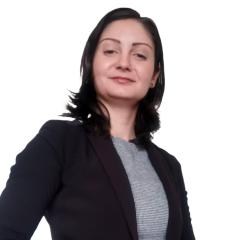 A challenge?
I make it simple.
Alexandra Bolog
Logistics Expert