Staff
Focus on training and job rotation
Retaining and attracting logistics and transport professionals is essential to provide excellent services and realize our ambition to grow our business. Given the growing pressure on the labor market this is a challenge. To live up to our promise, "We simplify. Whatever it takes.'', we are looking for committed colleagues with a strong service orientation.
To anticipate dynamic market circumstances and the increasing drive to innovate our industry, there is a strong focus on training as well as internal job rotation. We are actively recruiting operational colleagues (drivers and warehouse staff) to join our teams as well as graduates and experienced industry leaders to strengthen us with fresh insights and digital knowhow. In recruitment we promote diversity and the development of young talent who successfully combine expertise and professionalism in complex projects. We are doing so by creating the right conditions to optimize personal development: safe working conditions, good labor relations, incentives and opportunities for personal growth and individual initiatives, and good business practices. We encourage and promote career mobility by way of job rotation within the company.

In 2017 we launched a separate career page on our website and will simplify the recruitment procedures in 2018. New drivers have been recruited personally via Facebook and specialized websites. We further refined the organization in Romania. The organization in Cluj-Napoca is now well staffed and counts 372 employees.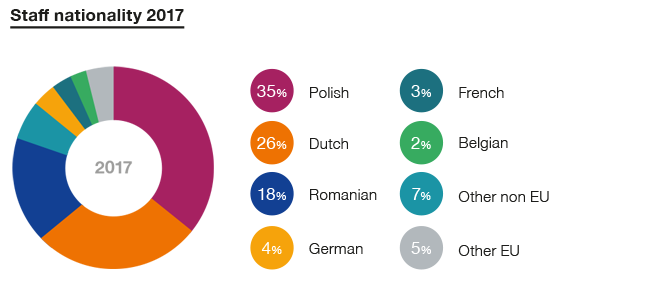 ---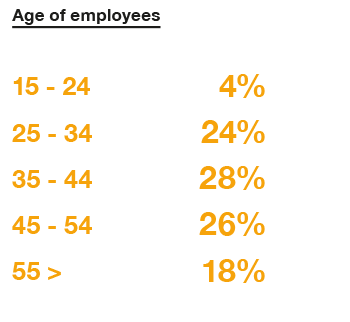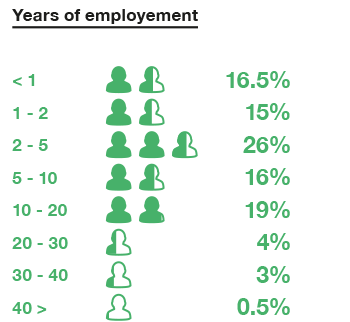 ---