Transport Italy
Transport in, from or to Italy?
We make it happen.
Vos Logistics: your partner in international transport. We Simplify. Whatever it takes. Looking for a partner that moves your goods within, from or to Italy? Meet Vos Logistics.
Our transport services summarized:
Dry Bulk Transport
FTL Transport
LTL Transport & Groupage
Vacuum Truck
Our types of transport in Italy
Transport in and around Italy
You will frequently find Vos Logistics trucks on the roads in Italy. We move groupage, FTL and bulk loads to and from Italy. Besides transport by road, we benefit from efficient rail connections to France, Germany and the Netherlands to provide cost efficient and sustainable transport solutions. Based on the type of load and on the service requirements, our specialist will discuss the different options with you. We Simplify. Whatever it takes.  

Sustainable transport at its best
With the growing awareness of sustainable transport solutions in Italy, our international fleet of LNG trucks is growing gradually. This is directly related to the availability of LNG fuel stations. In case you are interested in the developments relating LNG in Italy contact our specialist on LNG.
In our aim for clean and efficient transport solutions, we also use Ecocombis (25.25 m) wherever allowed and feasible. As developments relating Ecocombis are dynamic, contact our specialist about the use of Ecocombis in Italy.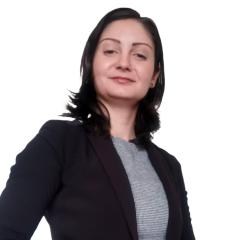 A challenge?
I make it simple.
Alexandra Bolog
Logistics Expert