Transport Belgium
Transport in, from or to Belgium?
We make it happen.
Whatever your transport requirement in, from or to Belgium, we'll make it happen. It's that simple. 
Transport challenge in, from or to Belgium? Bring it on.
 

Our transport types in Belgium lined up for you:
High Volume
Ecocombi (LZV)
Home & Special Deliveries
Our types of transport in Belgium
Transport in and around Belgium:
Looking for a partner to move your goods in Belgium? With over 1.000 own trucks and a network of partners we always find a solution for you. For your domestic distribution, but also for your international deliveries. From one pallet to a full truck load, packed and bulk.
We take sustainability serious.
With the growing awareness of sustainable transport solutions in Belgium, our international fleet of LNG trucks is growing gradually. This is directly related to the availability of LNG fuel stations.

At Vos Logistics we are constantly looking for innovative ways of reducing our carbon footprint. By using alternative fuels and HVO100 where possible and at the same time investing in trucks that can carry loads of up to 160m3 and even 200m3 each (Ecocombi (LZV) and Ecocombi (XL)), we make sure to stay on top of the latest developments in this area.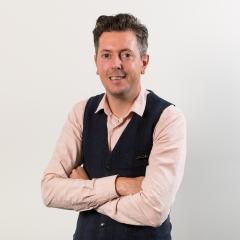 A challenge?
I make it simple.
Paul Kooijman
Logistics Expert