Freight Management
Freight Forwarding
Efficient transport solutions throughout Europe
Vos Logistics connects the Benelux area with the rest of Europe, offering solutions in full truck load, part load and groupage. We are a one-stop shop for all logistics challenges, thanks to the Power of our Shared Network.
Every day, Vos Logistics offers sustainable transport solutions to every destination in Europe. Next to our own assets we make use of a third-party network of more than 1,000 carrier partners throughout Europe. In that way we always have the right solution for groupage, part load and full truck load, making use of and interchanging between all modalities: sea, road, rail, air freight and inland shipping.
We operate a fine meshed distribution network in the Benelux area and daily routes to Poland, Italy, the United Kingdom, Spain and Portugal. We are specialists in ADR and conditioned transport. By providing our in-house custom activities, online portal and 100% track & tracing, Vos Logistics is your one-stop-shop transport partner.
 
Why Vos Logistics?
Right transport, right mode at the right time

Europe-wide network & availabilities

Connected to our condensed Benelux distribution network

Experts in ADR & temperature controlled

Leading transport management system


 
Project, ad hoc and express shipments
Next to contracted shipments, we can also help you with project, ad hoc and express shipments. We draw on our expertise with all transport modalities throughout Europe to find an efficient solution quickly. Especially for incidental rush orders. Our focus is the success of our customers.
 
Technology
At Vos Logistics, we work with leading transport management technology. Our software is suited to all modalities, capable of smooth customs clearance, real-time data analysis and supply chain visibility for swift adjustments. Our philosophy is that sharing information and data bolsters the speed and efficiency of our operation and leads to continuous improvement. Our clients benefit from this, and as a result, so do we. This is what we call The Power of our Shared Network.
 
Quality
Vos Logistics itself and our partners are ISO certified. Working with top industry players with high quality demands, we hold expertise in the areas of healthcare, dangerous and regular chemicals, packaging materials and retail.
Are you curious how we can add value to your business? Get in touch with our logistics experts to find the right solution for you.
A challenge?
Get in touch.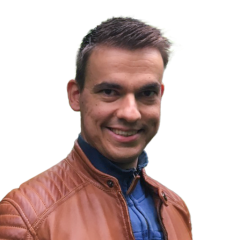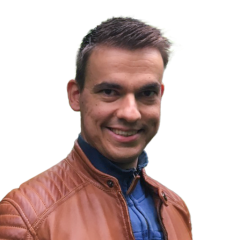 A challenge?
Get in touch.
Remon Veldhuizen
Logistics Expert