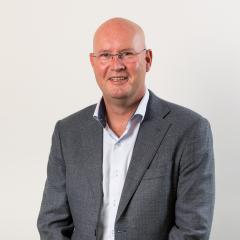 A challenge?
I make it simple.
Berny Voortman
Logistics Expert
Updates
Silo moving and further extensions in Oss
05/12/2017
Conditioning towers on the move
Exciting developments at our location in Oss: for one of our long term customers we have moved eight silos from Germany to The Netherlands. Another state-of-the-art conditioning tower is currently being built.
The Vos Logistics bulk terminal in Oss focusses on dry bulk goods handling and storage for the non-food, food and feed markets. Here we handle both, bulk as well as packaged goods. For a leading producer of starch, Vos Logistics is now making the impossible possible. After thoroughly analyzing their supply chain covering several continents, we have made an effort to seriously reduce their complexity. By moving eight existing silos from Germany to The Netherlands, things are becoming much more straight-forward for our customer. The silos were recently moved over the road in an impressive convoy.
In addition to this, we are also building a new conditioning facility including a customized re-bulking machine for big bags. By doing so, we are creating a dustfree environment and increase the hygiene due to the fact that trucks are no longer required to enter the re-bulking area. This silo is a real state-of-the-art development since it has an integrated metal detector, a magnet and impressive sieves in order to minimalize the risk of any contamination.. While usually starch is filtered of up to a mesh of 5 mm , it is now possible to filter for parts as small as 350 µ ( 0,35 mm).
These operations result in a total of 16 silos at our facility in Oss which are equipped for this supply chain, providing room for large import and export activities at this bulk terminal. At Vos Logistics we aim to deliver the highest possible service at all times.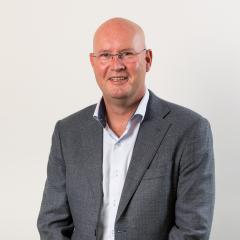 A challenge?
I make it simple.
Berny Voortman
Logistics Expert