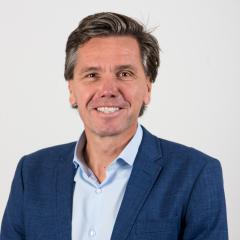 A challenge?
Get in touch.
Marcel van Etten
Logistics Expert
Updates
Medica Europe renews collaboration with Vos Logistics
19/09/2023
Daily delivery to all hospitals in the Benelux area
Medica Europe, a producer of medical disposables, opts for long-term continuation of partnership with Vos Logistics.

Vos Logistics takes care of warehousing, order fulfilment and Benelux distribution for Medica Europe.

Vos Logistics makes daily consolidated deliveries to hospitals, clinics and healthcare centres across the Benelux area.

In the years to come, Vos Logistics aims to expand this healthcare platform.
Every day Vos Logistics supplies hospitals and other healthcare facilities in the Benelux area with products manufactured by Medica Europe. The collaboration between the specialists in medical disposables and in Benelux distribution was established in 2003; in the summer of 2023, both parties agreed to a long-term continuation of their partnership.
Medica Europe is a manufacturer of medical instruments, located in Oss, the Netherlands. The company develops, manufactures and sells a broad scope of medical disposables for operating rooms, intensive care units and radiology centres.

Custom Procedure Trays
A successful concept invented by Medica Europe is the Custom Procedure Tray: sterile packages of disposable products, custom made for a specific medical procedure. Advantages for healthcare facilities are that they can keep smaller stocks and reduce preparation time and actions for procedures. The only logistics needed at the hospital is opening the Custom Procedure Tray where it is needed.

Daily distribution
Crucial factor for this concept to work is that deliveries are extremely reliable. That is why, in 2003, Medica Europe chose to collaborate with Vos Logistics for distribution of its products for all of the Benelux area. Vos Logistics specialises in healthcare logistics and has a strong record on warehousing and delivery of medical supplies to healthcare facilities. From the Oss distribution centre Vos Logistics delivers daily to hospitals in all of the Benelux, maintaining a network for distribution of medical supplies that covers the whole of the region.

Long-term collaboration
In the summer of 2023 Medica Europe and Vos Logistics renewed their agreement for long-term collaboration. By extending the collaboration Medica Europe will benefit from the Vos Logistics distribution network in the years to come.
Mathieu van Lent, Sales and Marketing Director at Medica Europe: "Vos Logistics remains our logistics partner, and for good reason. We devote a lot of care and attention to the selection of our suppliers. We consider reliability, sustainability, flexibility and storage capacity. With its fleet of extra-long trailers, called ecocombis, their full-electric zero-emission trucks and their BREEAM certified sustainable warehouses Vos Logistics excels at all these requirements. Their dedication to excellence and our many years of successful collaboration make them the ideal partner for our logistics needs."
 
Do you also want to benefit from the Power of our Shared Network for distribution of medical supplies in the Benelux area? Get in touch with Marcel van Etten for more information.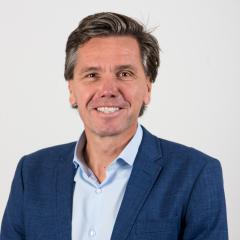 A challenge?
Get in touch.
Marcel van Etten
Logistics Expert