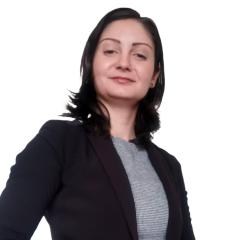 A challenge?
I make it simple.
Alexandra Bolog
Logistics Expert
Updates
Acquisition of new LHV combitrains
05/12/2017
Increasing efficiency and sustainability
Combined deployment of LHV and LNG trucks
Increased efficiency and sustainability
Possibilities for international deployment
European logistics service provider Vos Logistics is expanding its national distribution fleet with 9 LHV combitrains; 3 box trailers and 6 curtain side trailers.
This expansion enables Vos Logistics to service clients better and more efficiently. The LHV combitrains are pulled by LNG-powered trucks. This combination contributes to a significant reduction of CO2 emission whereby Vos Logistics confirms its position as a frontrunner in the field of sustainability.
Roy van Tilburg, Manager Domestic Transport & Service Deliveries at Vos Logistics: "The combitrain can be used in an LHV configuration as well as in a single city trailer, allowing us to use both trailers independently.  We have looked for a configuration which allows us to transport cargo from one distribution centre to another or to a shop as flexibly as possible. This vehicle is ideally suited for city distribution because of the loading flap and trailing axle. Next to clean and silent transport, it also ensures better utilization of the available capacity."
Onkie de Senerpont Domis, Sales manager at Tracon: ''We are happy with this LHV combitrain to fit within the philosophy of Vos Logistics. On the one hand, through flexibility; on the other hand, through sustainability. Tracon trailers have been constructed for a long lifespan. This lifespan is achieved by the strong chassis and robust construction. The sliding system is maintenance-free and works by way of steel main beams which nest one inside the other. This system has the advantage that it doesn't come at the expense of the internal height."
Combitrains are deployed at various clients of Vos Logistics. Roy van Tilburg: "Together with our clients, we look for solutions that contribute to a higher efficiency, lower kilometer price and sustainability. Tracon LHV combitrain is a concept that entirely contributes to above mentioned key values. The LHVs are deployed in combination with our clean LNG trucks to achieve maximum sustainability advantage"
In the long term, this also offers possibilities for international deployment of LHV combitrains. Tracon has a new type of combitrain with steered axles in its programme, specially developed for the German market. If neighbouring countries allow these types of LHV trucks as well, it is only a small step for Vos Logistics  to deploy the combitrains for cross-border transport.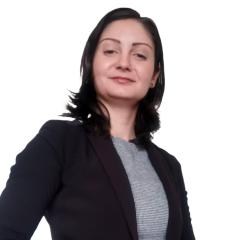 A challenge?
I make it simple.
Alexandra Bolog
Logistics Expert