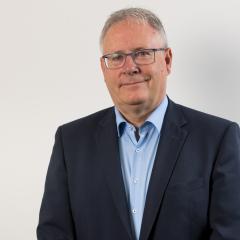 Wim Roelofsen
High Volume Expert
Updates
600th CuBoTainer for Vos Logistics
04/12/2017
Improving safety in a smart way.
In order to improve safety when moving textiles in loose bags, European Logistics provider Vos Logistics developed an innovative swap body called the CuBoTainer®.
For this project, a partnership was set up with WECON GmbH, a specialist in commercial vehicles and container technology. Soon after, a prototype of the CuBoTainer® was developed. This swap body features the combination of hard side panels and curtain sides. The side panels ensure that the goods stay in place. At the same time, the goods can still be discharged sideways due to the curtain sides.
Vos Logistics runs a fleet of 120 high volume trucks, combined with 1,250 swap bodies in North West Europe (Netherlands, Germany, France, Luxembourg and Denmark). They are mainly being used for transporting textiles, plastics, tires, paper, used shoes, plastic waste, straw and hay, but also for isolation material and pallets. The lifting roof allows Vos Logistics to transport a higher volume over the same distance. For example, it is possible to load 760 euro pallets instead of 722 in total. Also, the swap bodies are ideal for local storage. Especially the packaging industry takes advantage of this, where full containers with pallets and different sized drums are delivered and empty containers are returned.
Wim Roelofsen, Business Unit Manager at Vos Logistics Breukelen: "Bulging goods were causing problems for our customers. Strain was put on the curtains on the sides when the cargo shuffled around, causing the trucks to become wider by 20 or even 30 cm. The standards according to the European legislation could not be complied with, which was a problem, especially in Germany. We needed a smart solution."
Next to that, Vos Logistics longed for unity of its fleet. Over time, a wide range of different swap bodies had accumulated, caused by various acquisitions and diverse customer needs, such as swap bodies with non-standard lengths. Based on a 20ft container, the international standard for high volume bodies has been set at a length of 7,82 meters, resulting in a capacity of 38 euro pallets or 28 block pallets.
While functionality was one of the main focus points throughout the development process, the cooperating parties also made sure that the extra weight would be kept to a minimum. "The CuBoTainer® is an intelligent loading unit that meets the needs of the European legislation and the needs of our clients for efficient logistics," Roelofsen continues. "At Vos Logistics, we are constantly looking for innovative solutions for our customers.
The CuBoTainer® is just that. It is especially suitable for transporting textiles and tires, but also for valuable goods."
Daniel Hemker, Managing Director of WECON GmbH: "Ensuring load security is an especially challenging task when it comes to transporting textiles." The CuBoTainer® is TÜV certified and meets international norms with respect to rigidity by having awarded it the so-called "Formfestigkeits-Zertifikat" in Germany and Austria. Next to that, the CuBoTainer® has also been given a load securing certificate according to VDI 2700, EN 12195, EN 12642 and the coding "XL". Vos Logistics has patented the system.
Today, on the occasion of delivering the 600th CuBoTainer® to Vos Logistics and holding an option on another 150 customized swap bodies, WECON GmbH and Vos Logistics look back on a successful cooperation after producing the first prototype.
Daniel Hemker: "We are glad having facilitated this long-term relationship with Vos Logistics by taking on the challenge of developing the CuBoTainer®. The cooperation on the CuBoTainer® resulted in a state-of-the-art product. The fact that the truck can be loaded and unloaded from the sides or from the top gives Vos Logistics a competitive advantage in transporting a diverse range of goods."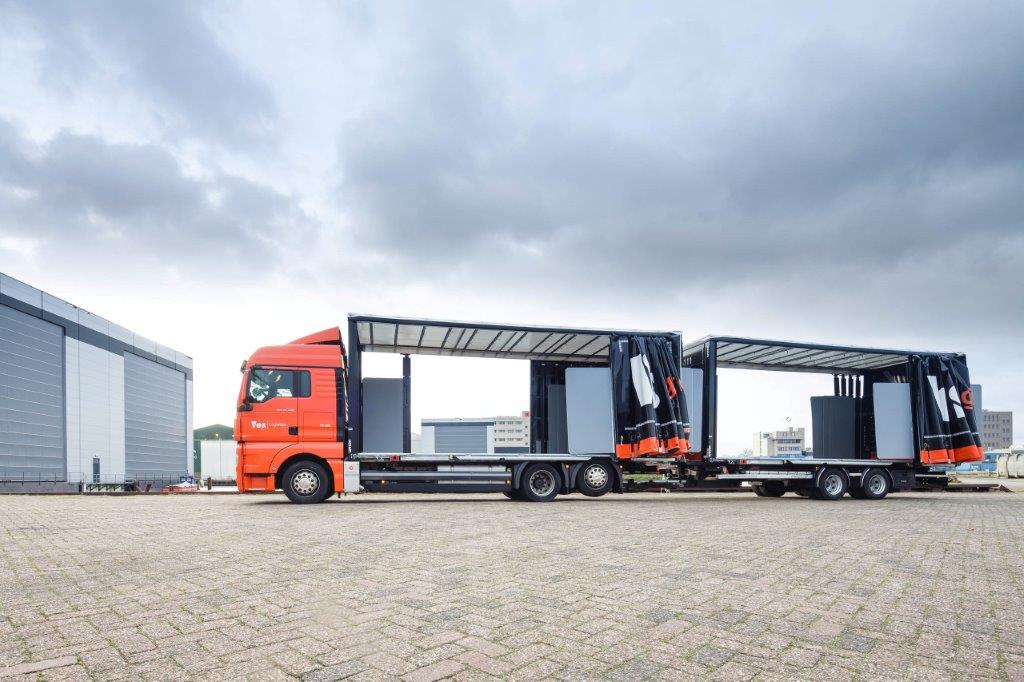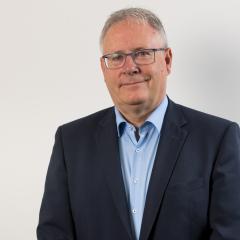 Wim Roelofsen
High Volume Expert