Environment (2021)
Integrated sustainability program
Lean & Green
In 2021, Vos Logistics was awarded a 2nd and 3rd Star from Lean & Green, a coveted sustainability certification in the world of logistics. The Lean & Green program is about reducing CO2 emissions in transport and logistics.

Energy Transition Board

The Energy Transition Board (ETB) is charged with the responsibility of investigating all options available to Vos Logistics to reduce our CO2 emissions and to follow up on the developments in alternatives to diesel. Throughout 2021 the Board continued to work towards these aims as part of the company's commitment to contributing to a cleaner world.

Carbon footprint of premises

The 12,000 solar panels on the rooftops of our buildings in Oss and Roosendaal continued to generate significant energy throughout 2021. Approximately 25% is directly used in Vos Logistics buildings and any energy that is not used in the
company premises is sold back to the market, providing green energy to other users.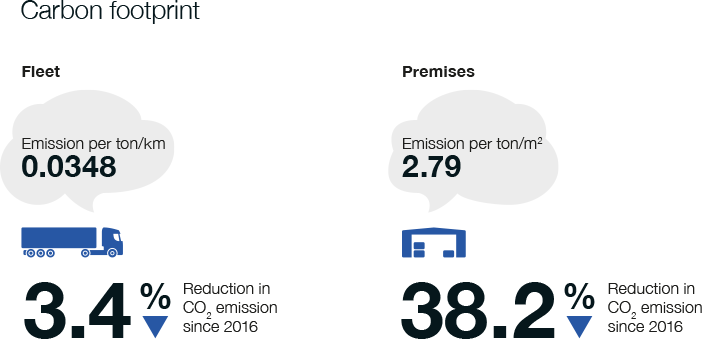 ---

---