Gravity Point Analyses & Footprint studies
Gathering data for sustainable growth.
Our team of data analysts organizes your data.
Got a complex logistics challenge? Our professionals can tackle any challenge you may have. We build customer specific business cases to determine the centre of gravity and the footprint of your supply chain network.
We also make use of simulations to reach your optimal transport solutions. Our professionals can work on-site and are fully dedicated to your business.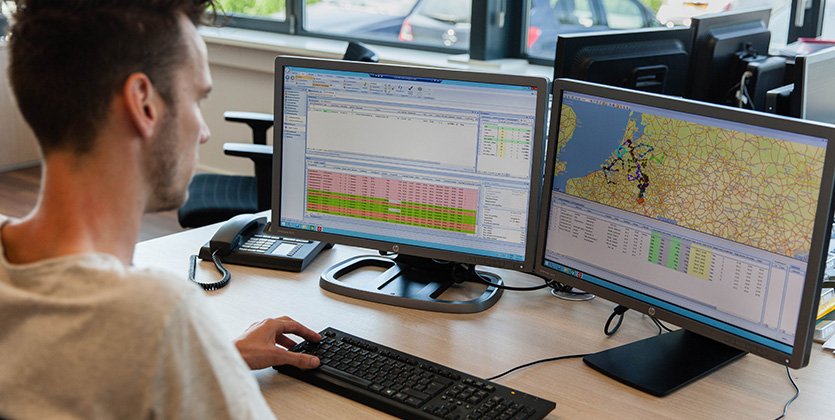 Tailor-made solutions to simplify your supply chain
Gravity point analysis and footprint studies are a great way for us to really get to know your business. During a project our professionals work with your company to get an in-depth look into your organization and to obtain data quicker. This data can be used to create specific business cases, for transport simulations, continuous improvement projects and project management.
Every business is unique. That's why gravity point analysis and transport simulations are always tailor-made. During years of research we developed specific tools to help you achieve sustainable growth, to help you to understand your supply chain and in the end to simplify your business processes.
Want to be the next subject of simulation?
Learn more about gravity point analyses and footprint studies and how they can help simplifying your supply chain. Contact us directly, our professionals are waiting to tell you more about it.
Complex logistics challenges?
Bring it on.
 We simplify. Whatever it takes.