Cross Docking
A central hub for merge-in-transit.
We collect, (de-)consolidate and ship to the destination of your choice.
Cross-docking is the process where incoming products are directly put in line for shared loading into trucks with the right destination. We take care of this with minimal or no warehousing activities in between.
Are you consolidating multiple sales orders in one truck or container at the source with the aim to deliver them straight to customers? Cross-docking might be a solution. We call this merge-in-transit. Lead-times are shortened and inventory is kept to the minimum while service improves and working capital is optimized. This requires good knowledge and understanding of your business and integration of processes. Our people and systems are equipped to service you from our strategically located cross-dock facilities in the Benelux. Besides this we make use of well trusted partner hubs in Europe.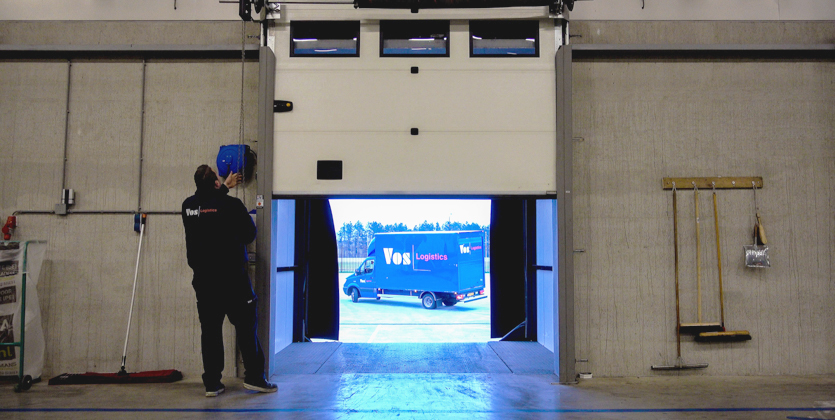 What are the benefits of cross docking?
Products like perishables, high value products, marketing merchandise or fashion require short lead-times. Cross-docking or merge-in-transit might just be the right solution.
Reduced lead-times create higher availability at your customers

Reduction of stock and minimization of warehousing costs

Sharing transport capacity lowers costs

Sustainable solution for small shipments to be delivered throughout Europe
Want to have your goods cross-docked?
Looking for an efficient and cost saving solution? Contact us! Vos Logistics helps you realize your business goals, with a broad range of transport and logistic services, including cross-docking solutions.
Complex logistics challenge?
Bring it on.
We simplify. Whatever it takes.