Ecocombi (LHV)
Our ecocombi can simplify your business!
Increased efficiency, flexibility and sustainability.
Meet our ecocombi (LHV). With different combinations of up to 25,25 meters long we can service our clients better and more efficiently, because of the increased loading capacity.
Increased efficiency, flexibility and sustainability
Since the ecocombi is often pulled by eco-friendly trucks, the combination is both sustainable and cost-effective. The ecocombi can be pulled by LNG-powered trucks: trucks which run on liquefied natural gas. This combination contributes to a possible 35% reduction of CO2 emission. 
We are happy with the LHV combitrain to fit within the philosophy of Vos Logistics. On the one hand, through flexibility; on the other hand, through sustainability.
Onkie de Senerpont Domis, Sales manager at Tracon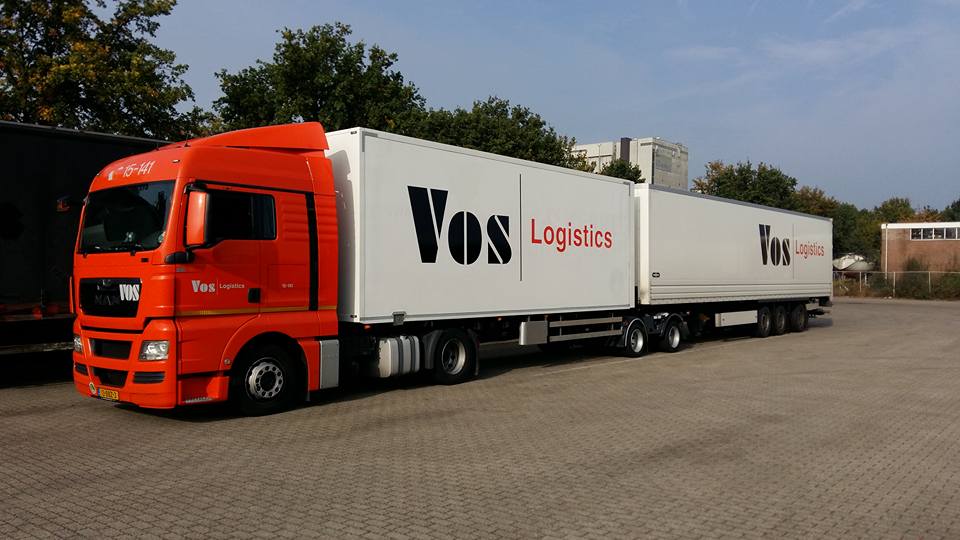 The ecocombi can be utilized using different types of trailers (box or canvas) depending on the goods of our customers. Part of the ecocombi can also be used as single city trailer, allowing us to use both trailers independently. Its flexible character makes this vehicle ideally suited for all kinds of distribution, such as city distribution. Next to clean and silent transport, the ecocombi also ensures better utilization of the available capacity!
 
Safe, clean and responsible transport 
Sustainability matters to us. It is a key-value within everything we do. Not only are we investing in sustainable relationships, but we recognize our responsibility for a healthy and safe environment, today and in the future. Our sustainability programme helps us to reduce our carbon footprint year after year and ensures a cleaner and more efficient supply chain.



Want to learn more about the ecocombi?
We'll tell you more about the ecocombi and about how it can be used to optimize your business. A team of professionals is available for you. Want to learn more about the other types of transport we utilize to simplify your business? Have a look at our other transport types!
Challenging transport requests?
Bring it on.
We simplify. Whatever it takes.