Transport Belgium
Transport in, from or to Belgium?
We make it happen.
Our types of transport in Belgium
Looking for transport in, from or to Belgium? We have the solution! 
We distribute packed goods by road or by means of multimodal solutions. But also transport of unpacked, dry bulk goods or arranging for your goods to be shipped by one of our trusted partners throughout Europe is our specialty. 
Transport services in Belgium
With these different types of transport services we have a variety of solutions to offer:
Clean and efficient transport solutions in Belgium
Sustainability matters to us. That's why we always aim to do things in the most efficient way. We do so by reducing empty mileage as much as possible. Besides us being true pioneers in the development of sustainable transport solutions using alternative fuels such as LNG and HVO100, we also innovate on trucks that can carry loads of up to 160m3 and even 200m3 each (Ecocombi (LZV) and Ecocombi (XL)). Lowering costs and CO2 emission has never been so simple!



Want to learn more? We are here to help!
Want to know how we can simplify your logistics? Let us know! Our team is ready to tell you more about our transport services in, from or to Belgium.
Couldn't find what you were looking for? Have a look at the other countries in which we operate.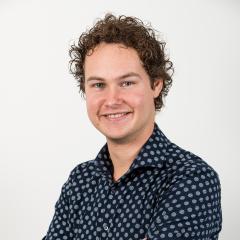 A challenge?
I make it simple.
Luc Derksen
Logistics Expert