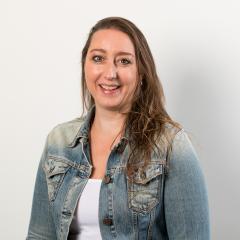 Saskia Randewijk
Quality & Sustainability Expert
Inspiration lab
We take environmental responsibility serious.
01/12/2017
Sustainability
Sustainable solutions win.
We set ourselves specific environmental goals and help our customers realize theirs. When developing new products and services we opt for 'green' logistics services and technologies that reduce both our CO2 emissions and our energy consumption.
Why increase your sustainability with us?
Sustainable Transport solutions (Roadtrain, Eco Combi, Intermodal, LNG trucks) and warehouses.

Our drive to minimize the impact on the environment is reflected in our efficient transport solutions.

Long term partnerships with our customers lead to improved sustainability results.
Vos Logistics' LNG concept has been embraced by IKEA, who have recognized it as a good step in contributing to IKEA's goal of reducing its carbon dioxide emissions from transportation of products by 20%. The cooperation is fully based on the use of LNG trucks, not only because of the positive effect on the environment, but also because it meets IKEA performance and efficiency needs.
"We expect a long term cooperation  with core values as sustainability and professionalism as a basis."
Kris Heemskerk – Ikea Group

What can we do for you?
 

Sustainability within Vos Logistics

Caring for our environment, the health of our employees and your satisfaction is in our DNA. We are always looking for the best solution

 

Energy efficient distribution in the Benelux

Our energy-efficient LNG (Liquefied Natural Gas) - trucks are ideally suited for distribution and transport of trailers and containers in the Benelux.

 

International transport

Our mega-trailers on LNG fuel are already being deployed on international routes and the network of LNG stations is expanding rapidly across Europe, enabling us to cover larger distances.

 

Sustainable warehouses

Our newest warehouses are BREEAM certified to reduce CO2 emissions to the absolute minimum. Functionalities include ground source heat pumps, sensor-controlled LED lighting and solar panels.

 

Optimal working environment

We do everything to create a safe and pleasant working environment. Our employees are given plenty of room to grow within our organization.
Bring it on, 
Your challenging sustainability goals.
 We simplify. Whatever it takes.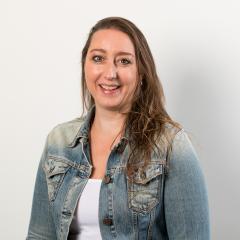 Saskia Randewijk
Quality & Sustainability Expert