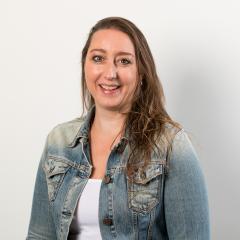 Saskia Randewijk
Quality & Sustainability Expert
Inspiration lab
Sustainable transport with LNG trucks.
27/10/2017
Sustainability
Whitepaper
We stand for sustainable logistics.
What can we do for your sustainability goals? 
Reducing CO2 emissions is an important theme within the transport sector. Both service providers and shippers will often pull together in order to realize these reductions. Measures are focused both on fuel savings as well as improving load factors and the development of multimodal solutions. Sustainable mobility is also very high on the list of Vos Logistics' priorities, in addition to these measures. We have been actively involved with the development and application of an alternative fuel for many years: LNG. We built our first LNG station and started driving LNG trucks back in 2010. We have further specialized in the use of LNG trucks for both national and international transport over the years. We would like to use this white paper to introduce you to the sustainable transport possibilities LNG can offer.
Read all about:
What is LNG

Why LNG

Advantages of LNG

Characteristics of LNG trucks

LNG Station Network
Bring it on, 
Your challenging LNG requests.
 We simplify. Whatever it takes.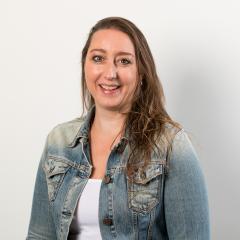 Saskia Randewijk
Quality & Sustainability Expert