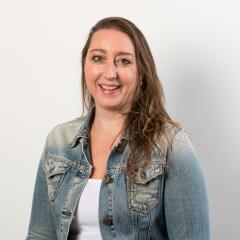 Saskia Randewijk
Quality & Sustainability Specialist
Inspiration lab
Sustainability platforms & initiatives.
16/12/2017
Sustainability
Together we can make it work.
Sustainability is a shared effort. By joining multiple "green"  initiatives we receive the latest information and show that we take our responsibility for the environment seriously.

Connect2LNG is three-year project led by Unilever, as part of a consortium of companies and third-party Logistics providers (3PL's). Together we will find ways to break through the current situation in Liquefied Natural Gas (LNG) whereby it is the most mature, sustainable and cost-effective alternative fuel compared with diesel yet lacks a pan-European network of fueling stations. By agreeing longer-term volumes and routes, transporters can develop a real commercial business case for LNG trucks.
LNG represents the following environmental benefits compared to traditional diesel fuels:
• 11.5% less CO₂ emission
• 35% less emission of nitrogen oxides (NOx)
• 95% less emission of particulate matter
• 25-50% less noise
More information: Connect2LNG 

Lean and Green is a Dutch program which encourages both companies and the government to develop towards a higher sustainability level, by adopting measures which result in both cost savings and a reduction in environmental pollution.
Vos Logistics won the Lean and Green Award in 2010, as well as the Lean and Green Star in 2014 for reducing 20% of our CO2 emission in 5 years. The "Star-status" is maintained by submitting our sustainability figures every 6 Months to the platform and setting our goals high. This is why we again successfully reduced our CO2 emissions in 2016, by 5% to 0.0353 kg per tonne/kilometer. 
More information: Lean-green.nl


Responsible Care®
Vos Logistics is a member of the Responsible Care® program, initiated by ECTA, European Chemical Transport Association. They gather European Land Transport Companies with the aim to improve the standards of efficiency, safety and quality as well as the environmental and social impact of the transport and logistics of chemical goods in Europe.
ECTA speaks for the chemical transport industry to all its stakeholders and organizes the Responsible Care initiative for the European land transport industry.
We fully commit to the ECTA Responsible Care Program to:
• Continuously improve the environmental, health and safety performance of my company;
• Advance sustainable development;
• Champion and facilitate the appropriate extension of Responsible Care across the business value chain;
• Address stakeholder expectations in the continuing development of Responsible Care.
More information: Ecta.com/responsible-care/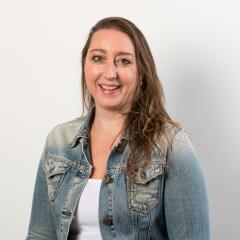 Saskia Randewijk
Quality & Sustainability Specialist